All Wheel Brands
At ALLSTAR Service & Accessories, we are dedicated to bringing our customers the best deal on quality tires in Duluth, MN and surrounding areas. There are so many options for tire and wheel buyers: various sizes, styles, designs and price points for cars, trucks, and SUVs.
Not sure on which tires or wheels are right for your vehicle? Our friendly and knowledgeable technicians will assist you in making the perfect choice for your vehicles needs. ALLSTAR Service & Accessories has been offering name brand tires such as Michelin®, BFGoodrich®, Uniroyal® and Hankook and wheels by KMC, XD Series, Fuel, and more to the local Duluth, MN area since 2004.
Browse our online catalog or visit us in store and let us help you with your next tire or wheel purchase.
Advanti Racing Wheel
Adventus Wheel
Akuza Wheel
American Eagle Wheel
American Racing Wheel
ART Wheel
Asanti Black Wheel
ATX Series Wheel
Ballistic Wheel
Beyern Wheel
Black Rhino Wheel
BMF Wheel
Boss Motorsports Wheel
Bravado Wheel
Carlisle Wheel
Coventry Wheel
Cragar Wheel
Cray Wheel
Cruiser Alloy Wheel
Diablo Wheel
Dick Cepek Wheel
Dip Wheel
Divinity Wheel
Divinity Racing Wheel
Drag Concepts Wheel
Drifz Wheel
DROPSTARS Wheel
DUB Wheel
Eagle Alloys Wheel
Focal Wheel
Foose Wheel
Fuel Wheel
Gear Alloy Wheel
Genius Wheel
Gianna Wheel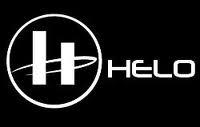 Helo Wheel
ICW Racing Wheel
Incubus Wheel
Ion Alloy Wheel
Ion Bilt Wheel
Ion Forged Wheel
KMC Wheel
Konig Wheel
Lexani Wheel
Lorenzo Wheel
Lrg Wheel
Lumarai Wheel
Mamba Wheel
Mandrus Wheel
Maxxim Wheel
Mayhem Wheel
Mazzi Wheel
Method Wheel
Mickey Thompson Wheel
Milanni Wheel
MKW Wheel
Monster Edition Wheel
Motegi Racing Wheel
Motiv Wheel
Moto Metal Wheel
MSR Wheel
Niche Wheel
Noir Wheel
OE Creations Wheel
OE Performance Wheel
OEM Wheel
Pacer Wheel
Platinum Wheel
Privat Wheel
Pro Comp Wheel
RBP Wheel
Redbourne Wheel
REV Wheel
Ridler Wheel
Rockstar Wheel
Rotiform Wheel
Ruff Racing Wheel
Sacchi Wheel
SOTA Offroad Wheel
Status Wheel
Strada Wheel
TIS Wheel
Touren Wheel
TSW Wheel
Tuff A.T. Wheels Wheel
Tuner Wheel
U.S. Mags Wheel
Ultra Wheel
Verde Wheel
Victor Equipment Wheel
Vision Wheel
Worx Wheel
XD ATV Wheel
XD Racing Wheel
XD Series Wheel